Siena
Siena is a city in central Italy, located in spectacular Tuscany. It finds itself positioned on three hills surrounded by one of the most breathtaking countryside planet earth has to offer to make it look like one of the most beautiful paintings your eyes have set on. Its well-preserved medieval architecture, rich history, and beautiful art will get you dreaming in no time. It's famous all over the world for its Palio horse race, held twice a year in Piazza del Campo, and its many architectural works of art like Palazzo Comunale, Torre del Mangia, and its majestic Duomo. It's no surprise that Siena attracts many tourists all year round and is considered one of Italy's most charming cities.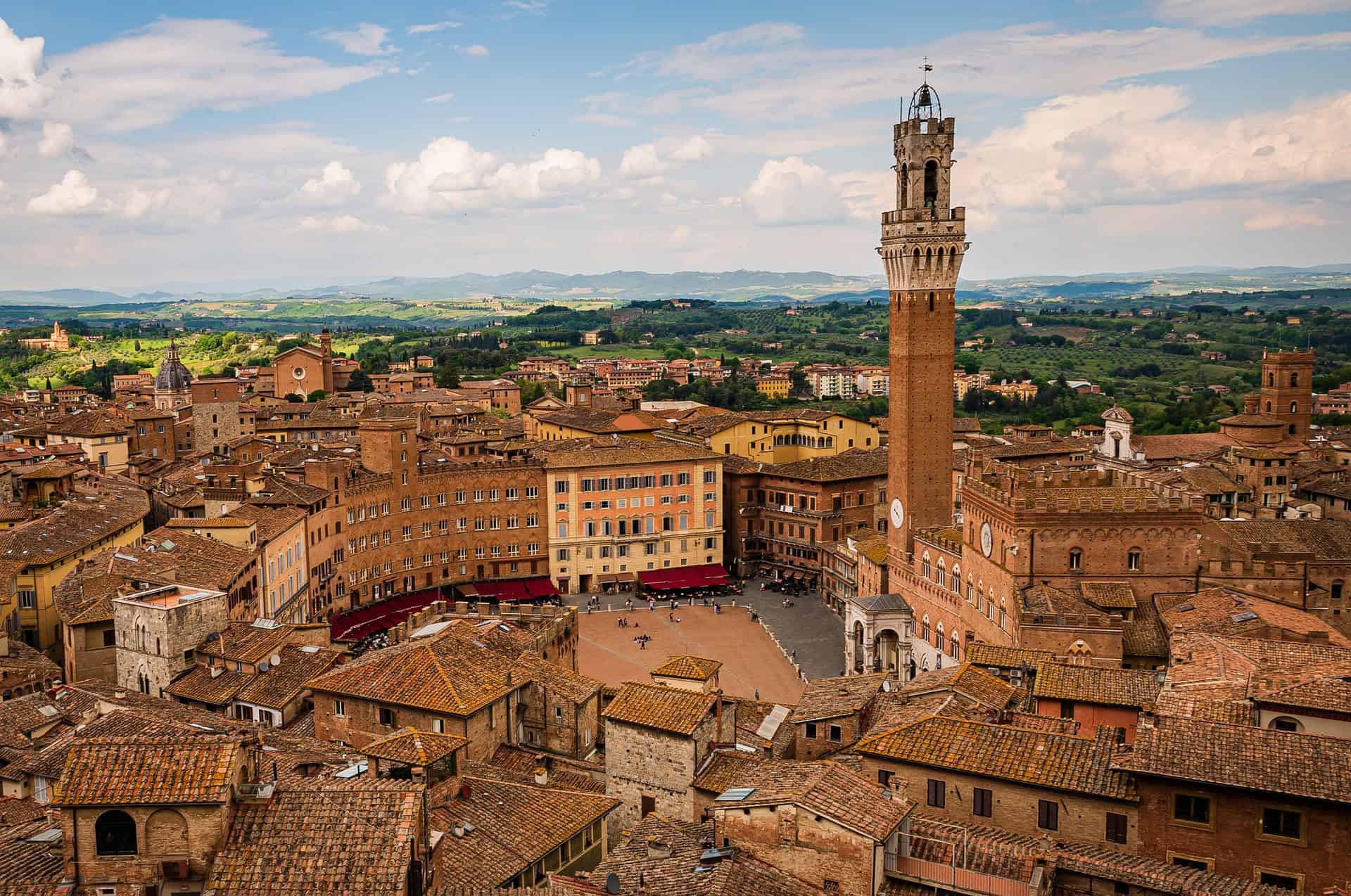 Cycling in Siena
Cycling in Siena offers a unique way to discover both the city and its breathtaking surroundings: the one-of-a-kind rolling hills and the countryside of Tuscany are perfect for riding your bike. During your rides, you will encounter many vineyards, medieval villages, and scenic viewpoints, giving you a real sense of the region's rich history and natural beauty. Keep in mind that this area in Tuscany is famous for its fabulous gravel roads which have been ridden by some of the best cyclists to ever enter the cycling history books.
Its fame for this particular detail is all thanks to the many epic cycling events which are organized along its roads: Granfondo Strade Bianche, L'Eroica, and la Nova Eroica..just to name a few.
If you love gravel biking, then Siena the perfect cycling location for you. It combines elements of road biking and mountain biking, allowing you to explore some of the most hidden areas that are off the beaten path. The gravel roads offer a more relaxed and leisurely way to experience the region's scenic beauty, with opportunities to stop and enjoy the views along the way. The roads can be hilly and winding, so it's important to be in good physical condition and to have experience with gravel biking.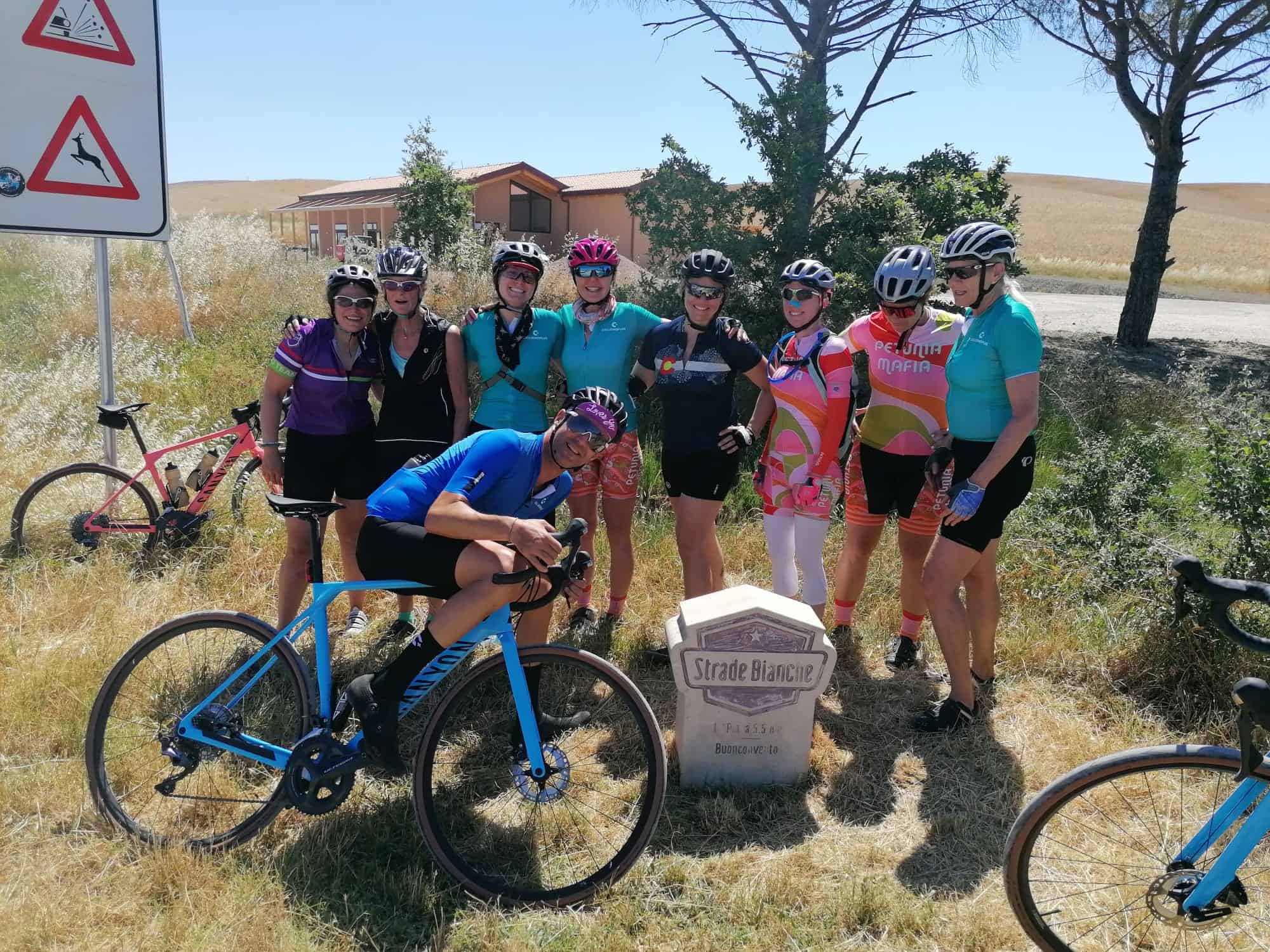 Rent a bike in Siena
We offer a variety of bikes for rent in Siena, including several Canyon Road bikes and Canyon e-bikes. When renting a bike from us you will need to fill out our online form, provide identification, pay a 30% deposit to confirm your booking, and sign a rental agreement when you pick up the bike.
Will you be needing extra accessories? No worries, we have it covered. We also rent helmets and various pedals: Look Keo, Shimano SPD SLand Shimano SPD MTB. The cost of renting a bike in Siena from us varies depending on the type of model you are interested in riding and the length of the rental.
Feel free to take a look at our models here.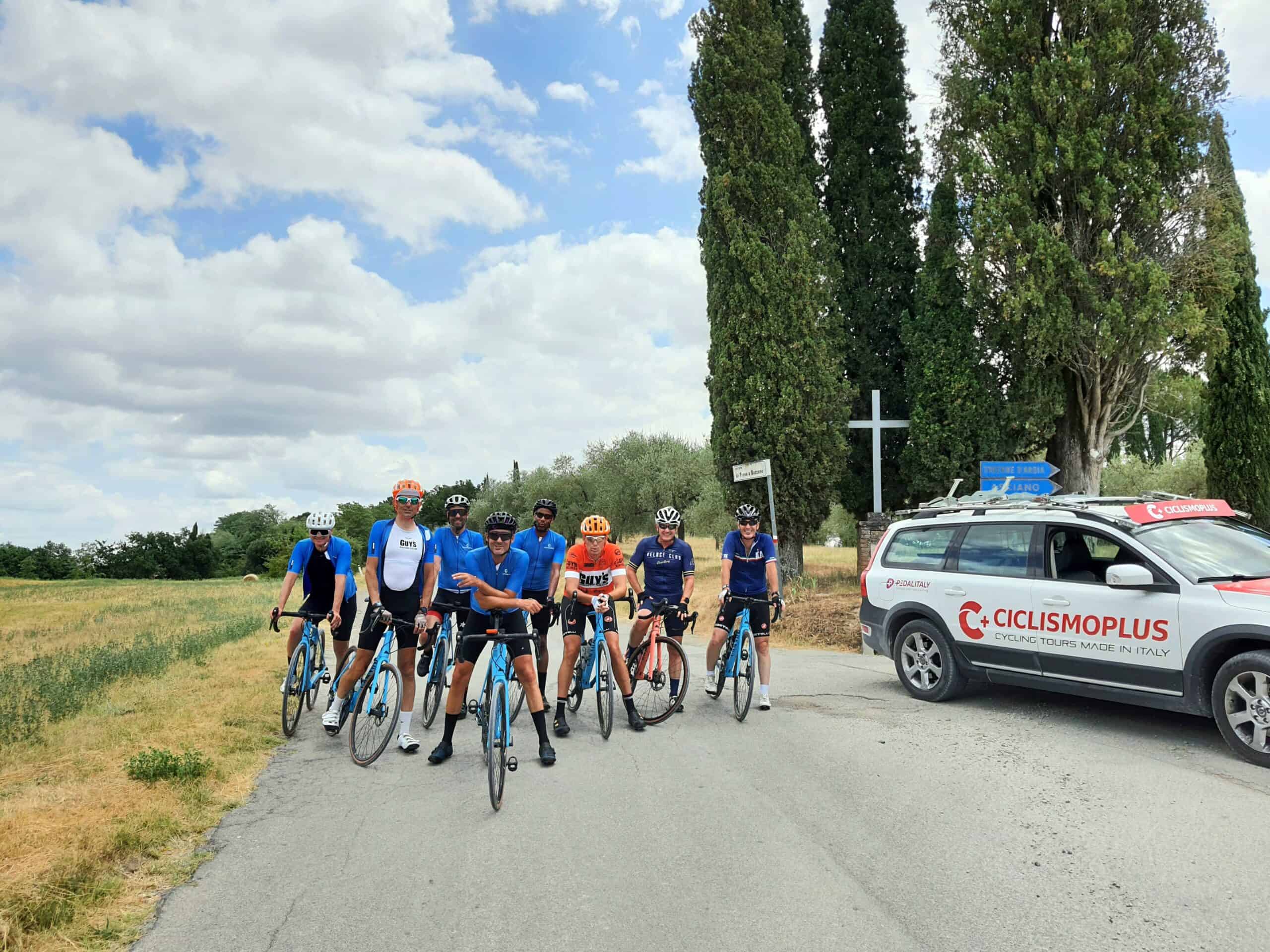 Guided daily bike tours in Siena
Pedalitaly, our sister company, offers unique and spectacular guided bike tours in Siena. Riding in this area with a local is a great way to discover its best routes and hidden treasures. Pedalitaly's local guides will provide you with valuable insights into the history, culture, and attractions of this beautiful area making the true Italian cycling experience one you will never forget. They take care of all the logistics such as the route planning, and the best food and drink stops allowing you to enjoy the ride without worrying about anything. Sit back, cycle, and enjoy the ride!