Close your eyes and set yourself in an old medieval town protected by its 4,2 km long walls, the only way in is through the six main entrance gates that allow you to enter its cobbled labyrinth and magical architecture, a real pleasure to get lost in.
Lucca's Culture & Art:
Lucca, Tuscany was founded by the Etruscans and became a Roman colony in 180 BC. Throughout the years many inspirational people have walked down its small narrow streets, many great talents have breathed its magical atmosphere. Illustrious names such as Elisa Bonaparte, Giuseppe Ungaretti, Giacomo Puccini, just to name a few and there are many more to be discovered.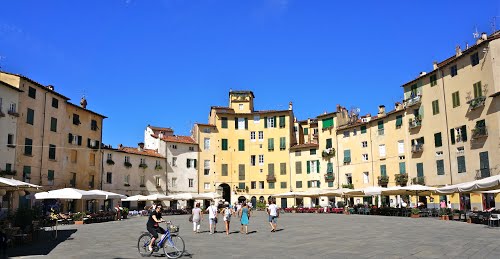 A small Tuscan city rich in culture and art, the magic Lucca has to offer is everywhere. Walking through Piazza Napoleone, Piazzale Verdi, Piazza San Michele and then Piazza Anfiteatro – one of the most notable,the site of an ancient Roman amphitheatre – you will be amazed by the architecture that surrounds you.
Lucca, is also known as the city of a "hundred churches" because of the large number of religious buildings in the town centre that date back to various different eras. Lucca has a very strong catholic past, and you will soon notice this when you set out to discover Lucca. Your eyes will encounter some truly beautiful churches, such as the Cattedrale di San Martino, Chiesa di San Michele, Basilica di San Frediano and Chiesa di San Paolino.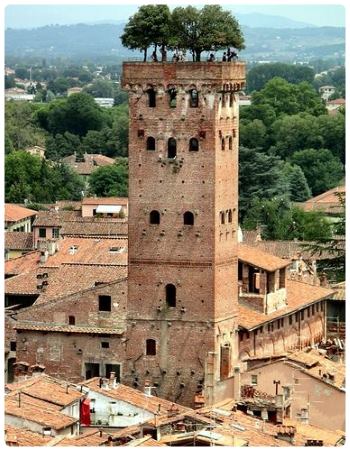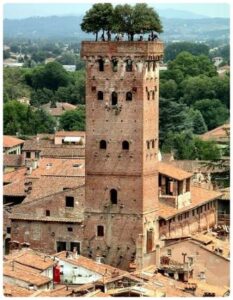 One experience you mustn't miss out on is walking up the 232 steps up the 45 metres tower known as Torre Guinigi. The tower dates back to the 1300s, famous for its tall trees growing at the top, when you reach the top it will give you the chance to admire Lucca from high above. The picturesque views of the terracotta roof tops of Lucca and the Tuscan mountains are well worth the climb and will get you day dreaming of cycling along those characteristic windy roads hidden under the green cloak of the beautiful mountains.
Cycling in Lucca:
Lucca is the perfect location for a cycling holiday, just 30 km from the sea and 30 km from some great climbs, it has more than 50 different routes for all kinds of different cycling levels. A cycling trip in Lucca is the perfect combination between relaxing rides and challenging adrenaline rides. Some days you can head towards the sea breathing in the refreshing sea air cycling along serene and picturesque roads and on other days you can aim for the Lucca hills cycling through vineyards and olive groves, the views from the top are worth the climbs. A must to ride in this area is Monteserra.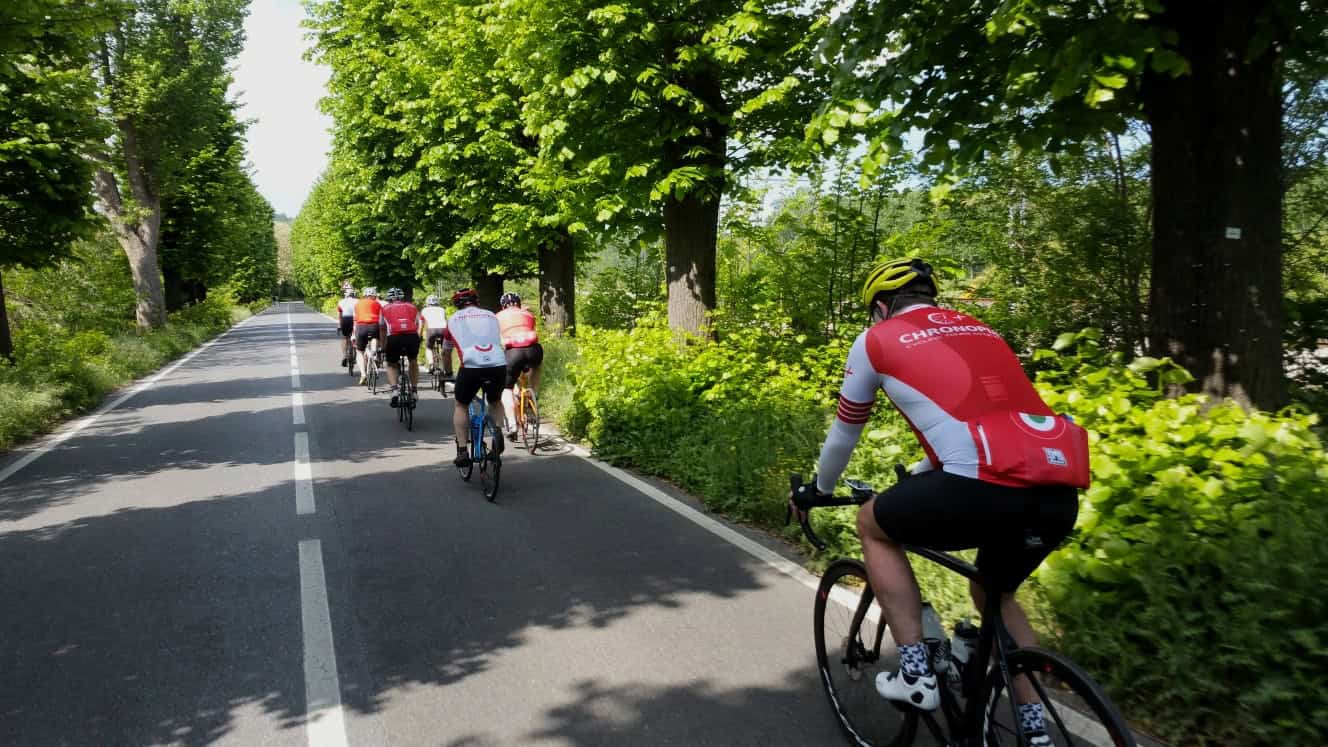 Some of Lucca's best dishes:
One of the most memorable highlights during your bike tour in Lucca will undoubtably be the amazing authentic food after your great rides.
As we all know well Italian cuisine is one of the best, and Lucchese recipes are a must to take home.
Here are a few of our favourites:
These are just a few, but there are many more to be discovered, so be sure that you sample and enjoy tasting the various dishes.
Just imagine yourself sitting outside on one of these medieval streets enjoying the aroma and flavour of Tordelli al Ragu while sipping on a glass of local red wine.
Lucca truly is a hidden gem of Tuscany, a destination that gives you the chance to combine some of the most delightful things in life to create the perfect cycling tour in Italy.