How I discovered Lucca
Lucca had always been on my
cycling
and travel bucket list since my wife, Jo had visited a couple of times as part of a cycling / yoga trip. She had enjoyed some daily
bike tours in Tuscany
with Paladino and the professionals at
Ciclismoplus
 and thought it would be right up my alley.
As an avid amateur cyclist based in Brooklyn, New York where the roads are like pancakes the thought of climbing some challenging Tuscan hills definitely had wet my appetite.
I booked with
Ciclismoplus
 for the last tour of the 2019 season in late October for the
Lucca Bike Tour
.
Then the countdown and my serious training began with most weekends spent in upstate New York getting my legs in climbing gear.
My bike tour in Lucca with Ciclismoplus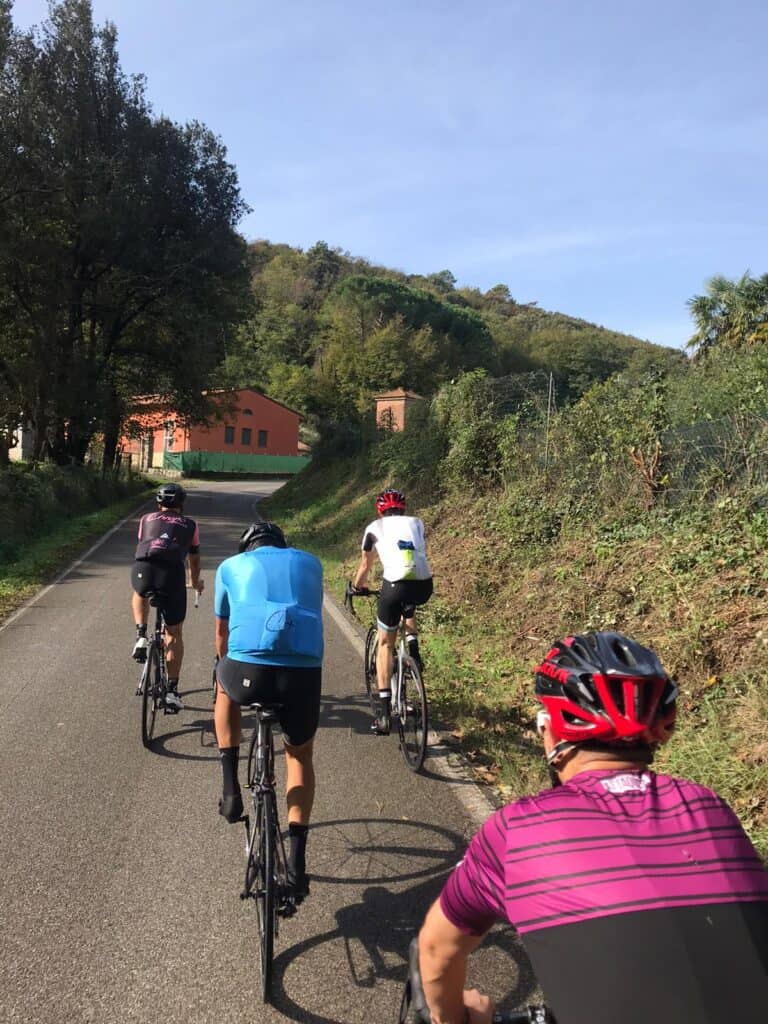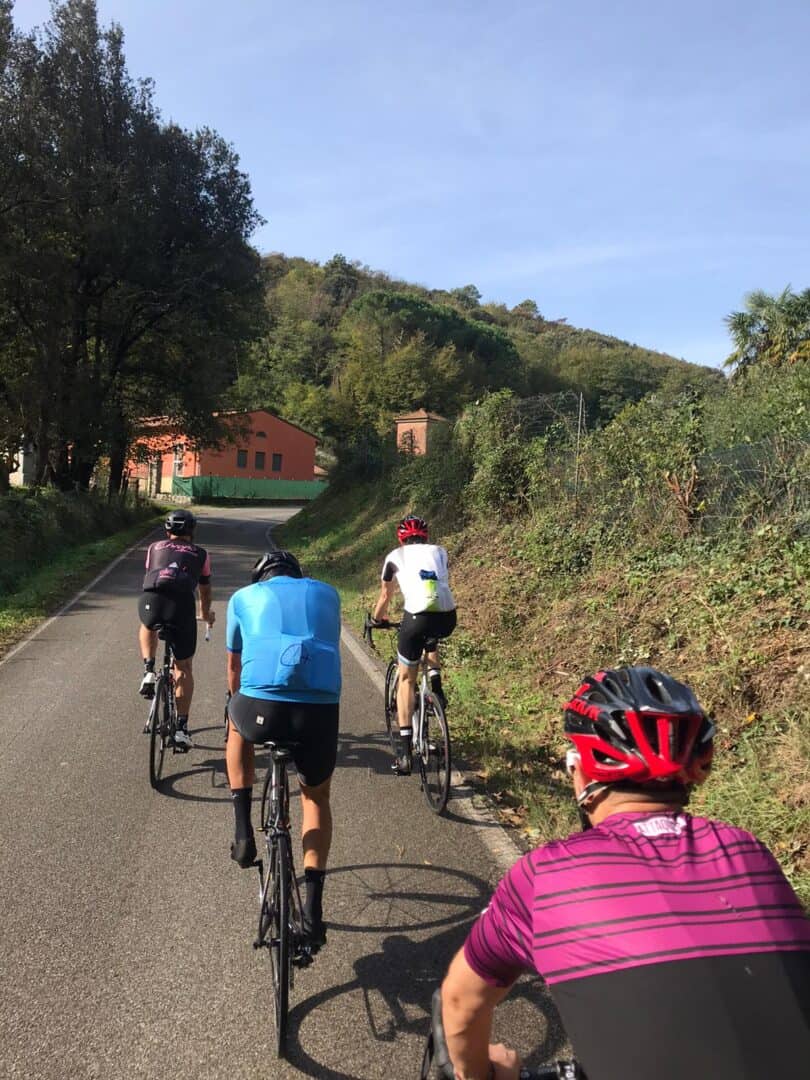 On arrival I was greeted at the airport by Gabriele and Max and instantly felt in the company of old friends as we made the short car ride into town discussing cycling and coffee – my two passions.
The bike fit out was perfect and the
Pinarello
felt like an armchair that needed some tiny adjustments.
Monday was a nice short warm up ride to allow us to make these adjustments.
Tuesday was the first serious test of the week with a ride up
Monte Serra
. My climbing style on a bike can be described as a turtle and I maintained a slow and steady pace following Paladino, Gabriele and Giacomo up the switchbacks before enjoying the thrilling descent towards the outskirts of Pisa and back to Lucca.
The cycling vacation just got better as the week progressed.
Wednesday was a private ride up the royal summit of Pizzorne with Paladino.
Friday we were joined by our U.S friend Ryan and former Pro cycllist Jan Wynants for a seaside ride to Viareggio.
Afternoons and nights were spent walking and photographing beautiful Lucca.
Meals were at traditional trattorias and it was a privilege to spend time with Gabriele, Paladino, Max, partners and friends.
Let the countdown begin…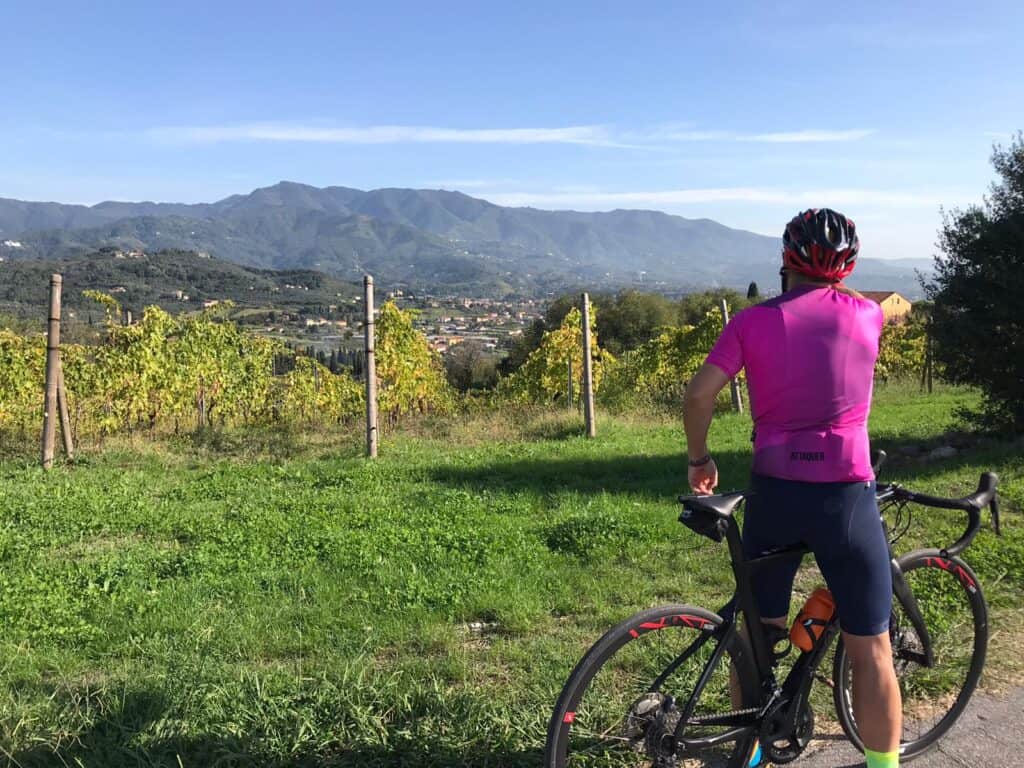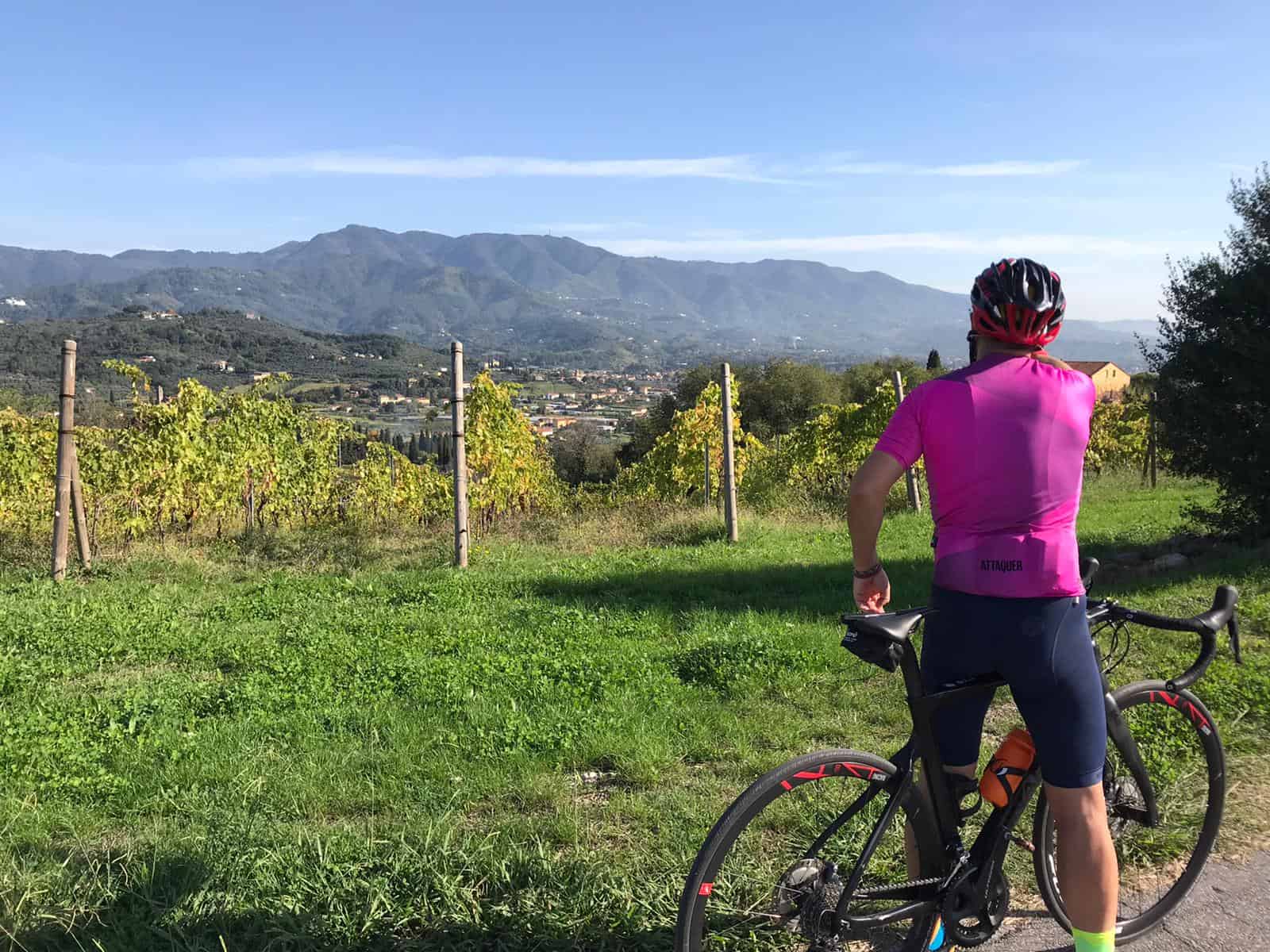 It has been some weeks since I settled back into NYC life after a wonderful time in Lucca.
Now the countdown begins to 2020 and which Ciclismoplus cycling tour I will book myself on.
I look forward to riding with you guys in the near future.
Arrividerci amici miei.
Dan